Russian Smoky Brown (10p) Prescription Colored Contacts
Olens Russian Smoky is a semi-mixed lens with a soft circle line that adds an edge to your eyes and a combination of three-dimensional and exotic high-color development. The bright, colorful three-tone color creates exotic eyes. The thin circle design creates clear eyes with rich, high transparency hydrophilic one-day contact lenses with expressive lenses.
The thin circle design gives you clear vision with rich high transparency hydrophilic one day contact lenses. The lens is made of 48% water content, which is easy to wear and not dry. The lens has a high transparency that allows you to have clear vision. The lenses are made of high-grade Puscon, which is safe and comfortable to wear. This circle lens lens is suitable for daily wear and occasional wear.
A bright and colorful ash brown tone. Smokey today. Russian Smoky Brown Prescription Colored Contacts with a soft gradation ash brown color. Although Russian Smoky Brown circle lens has naturalness enough for daily wear, the exotic mood unique to mixed-race lenses and iris lenses is still alive!
A clear brown color on the outside of the lens and a brown color close to light beige on the inside are combined to naturally increase the size of the eyes and connect them without awkwardness. The graphic design of dots, not lines, maximizes this natural feeling.
Available in both non prescription and myopia prescription (power 0.00 ~ -8.00)
Each box contains 10 lenses of the same power. Please order 2 boxes if you need a different power for each eye.
Wild and sexy meets classy and elegant! The Rusian Smoky one-day lens features a fluorescent gradient color blend that gives your eyes a soft, sultry look. Convincingly large, the exotic color design and thin circle line make these lenses appear as if they were custom made for your eyes.
Added 0.6mm of graphic size more to the Russian Velvet! Naturally big graphic diameter 13.3mm with deep edge line gives you a new extreme natural enlarging effect. Russian Velvet upgraded to Extreme natural blended shades contact lenses, Russian Smoky! Enjoy your natural blended shade with a soft and calm edge line! They will enhance your extra dimension natural eye styling.
DIA
14.2mm
Graphic Dia
13.3mm
BC
8.7mm
Using Period
Daily
Water Content
48%
Material
Puscon + Silicone Hydrogel
Power
0.00~-8.00(0.25Step)
There are no -0.25, -5.25, -5.75
Manufacturer
Olens
Function
UV Blocking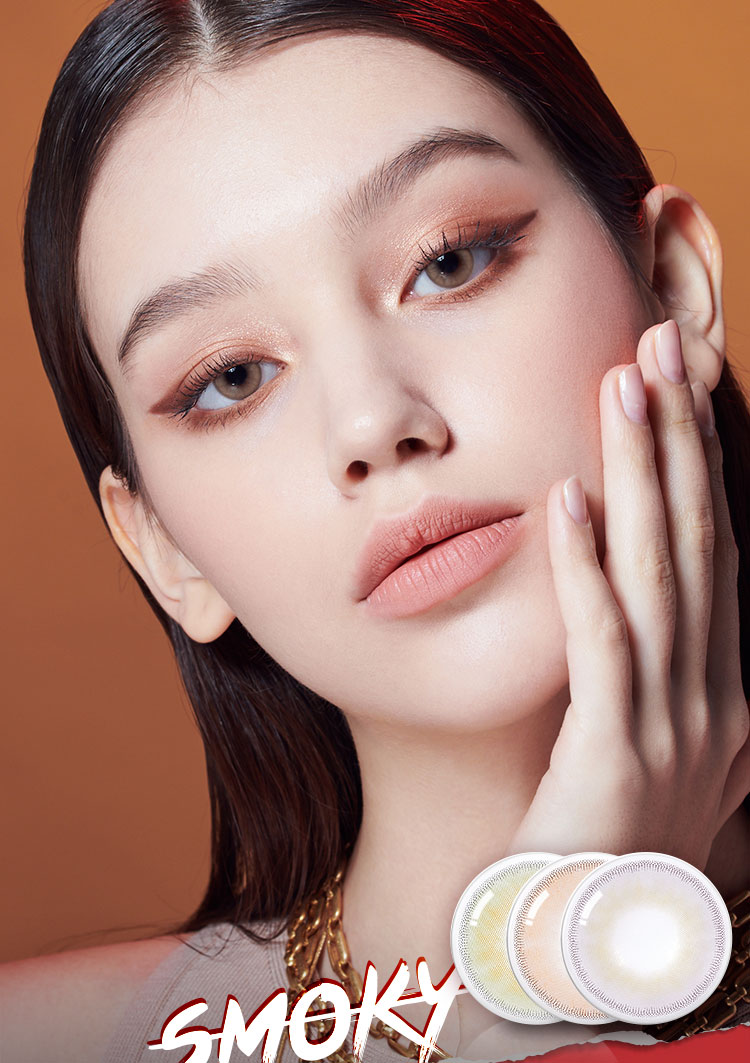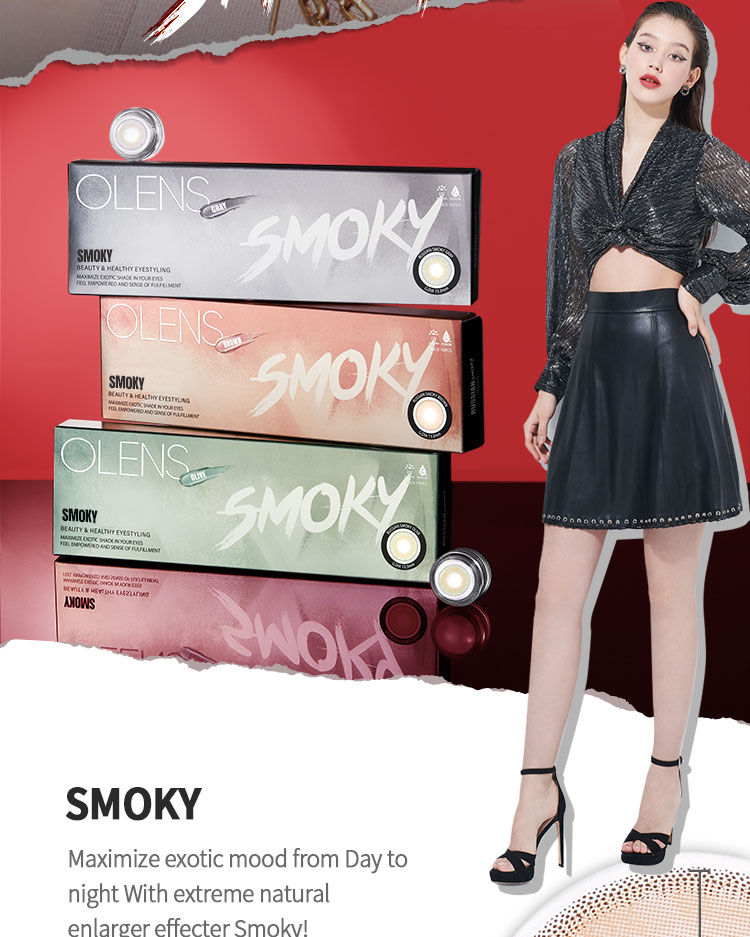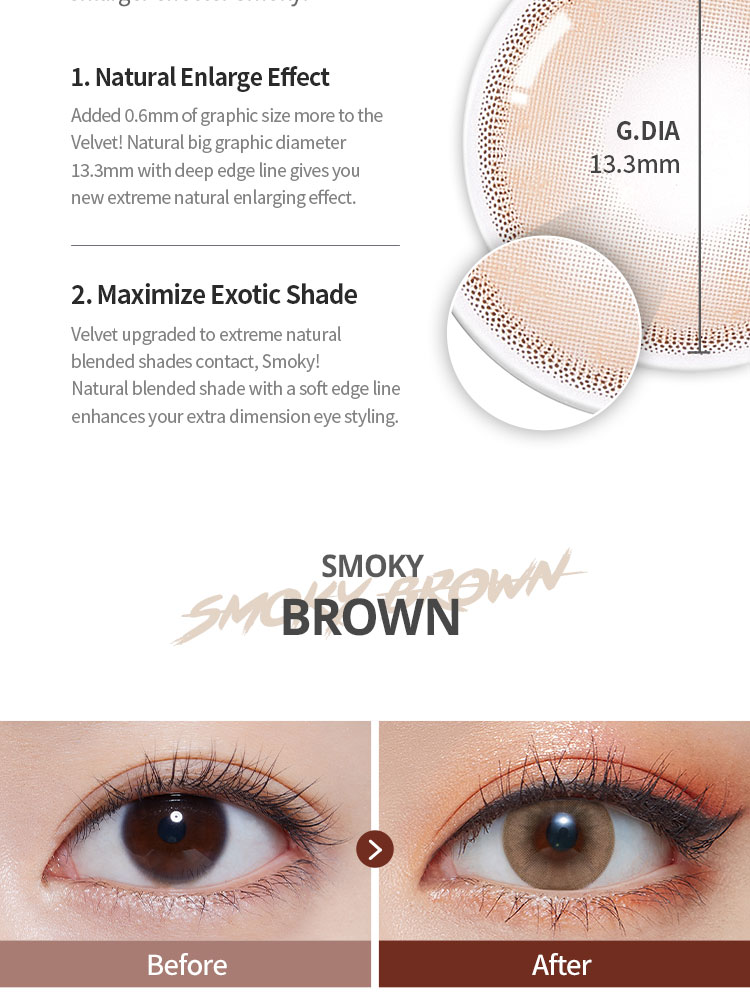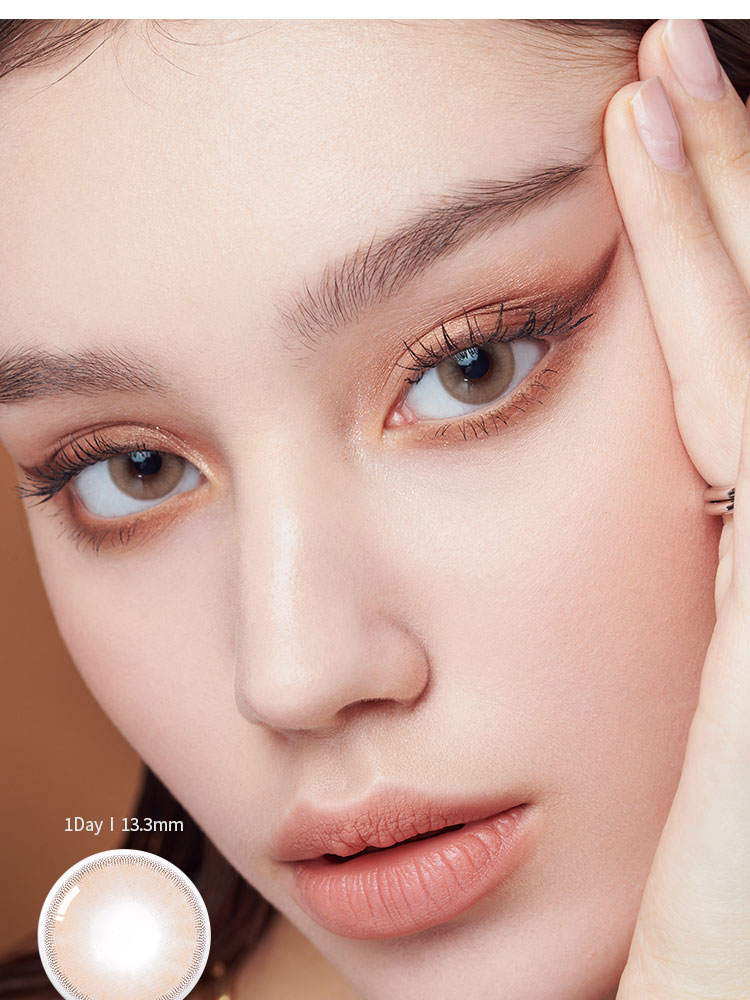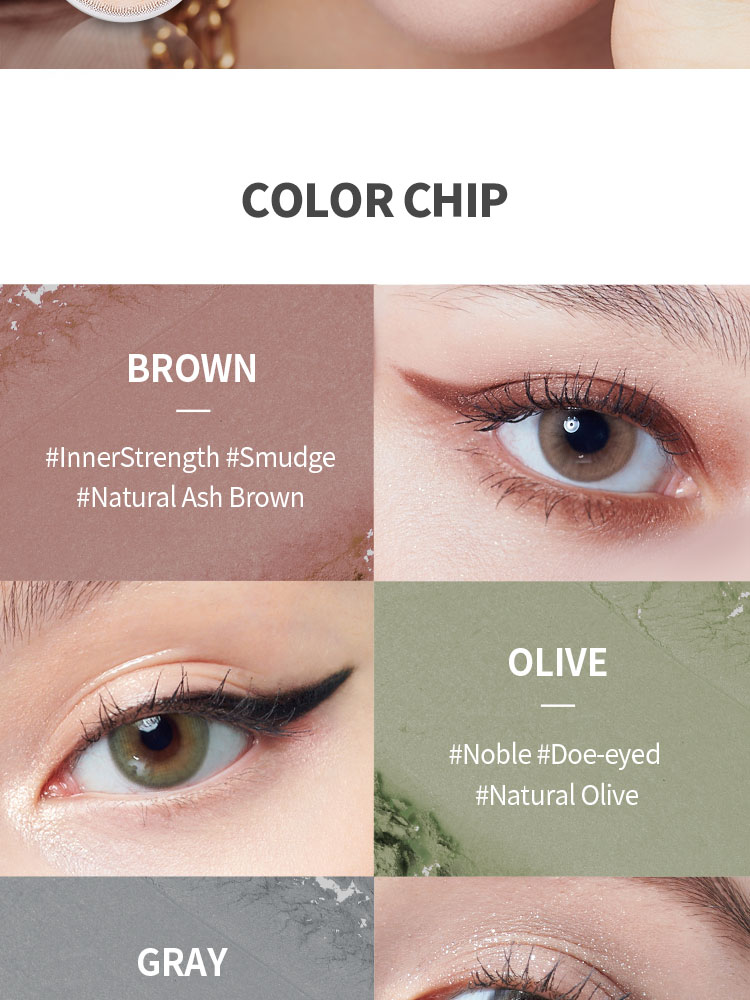 PUSCON
PUSCON is biocompatible and safe so it is used for crafting artificial blood vessels for cardiac surgeries. Unlike Silicon contact lenses, PUSCON has the same molecular structure as our bodies. Therefore, it is safe without side effects even to sensitive eyes. PUSCON is made of water-friendly hydrophilic material. It pulls water from the air to form a solid moisture barrier on the surface of contact lens which prevents evaporation and provides moisture for 12 hours. The moisture barrier of PUSCON helps to keep the lens surface clean by repelling fine dust, pollution, and protein build-up. which reduces protein absorption and suppresses bacterial or biomembrane formation to avoid inflammatory reaction
Keeps moisture with 48% water content
With 48% water content, PUSCON lenses keep comfort and moisture in the eyes even during extended use of the lenses
UV Blocking
UVA causes optochemical deformation of the eye structure, while UVB triggers eye diseases like photokeratitis, pterygium, and cataract. Wearing contact lenses that can block UV lights is, therefore, of great importance.
UV blocking material is integrated into the lenses to protect the eyes from harmful lights including UVA and UVB.
※UV blocking contact lenses do not cover the entire surface of the eye and the vicinity. It is advised to ask eye care professional for UV blocking goggles, sunglasses, or other UV blocking glasses for additional protection.