Scandi 1Day Gray (20p) (Silicone Hydrogel) Circle Lenses

Olens Scandi Series is a monthly wearable circle lens that contains two pieces per pack. Scandi is a mixed-race iris lens that expresses foreign eyes in a very delicate way. A realistic and delicate iris pattern design and softly blended splendid colors create exotic eyes, creating unique eyes with gold-colored realistic iris patterns.
The color of Scandi is a delicate and soft color with a natural look. It's suitable for most Asian eyes, especially for those who wear glasses or contact lenses. The lens provides a natural, clear view of the eye that is not too big or obvious. Scandi is perfect for those who want to express foreign eyes in a very delicate way. It contains two pieces per pack and has a diameter of 14.2mm.
Give your eyes a chic twist of Nordic elegance with the Olens Scandi Gray. This shiny gray shade instantly brightens up your entire look and brings out your eyes' natural sparkle.
Available in both non prescription and myopia prescription (power 0.00 ~ -8.00)
Each box contains 2 lenses of the same power. Please order 2 boxes if you need a different power for each eye.
The Scandi circle lens is designed to be worn for up to one month. The comfort of this lens is amazing! It's very easy to wear and won't cause any discomfort. They have a natural appearance which makes them look more realistic than many other circle lenses on the market today. The lens is suitable for both men and women. The design of the lens is very natural and makes them perfect for daily wear. Scandi will add a touch of exoticism to your look - perfect for those who want to stand out from the crowd!
Description: The most stylish and comfortable color contact lens is right here. With the best gray color, Scandi 1Day gray will make you look more special and chic. If you looking for some natural but stylish comfy contact lens, try Scandi 1Day Gray.
DIA
14.2mm
Graphic Dia
11.9mm
BC
8.7mm
Using Period
Daily
Water Content
48%
Material
Puscon + Silicone Hydrogel
Power
0.00~-8.00(0.25Step)
There are no -0.25, -5.25, -5.75
Manufacturer
Olens
Function
UV Blocking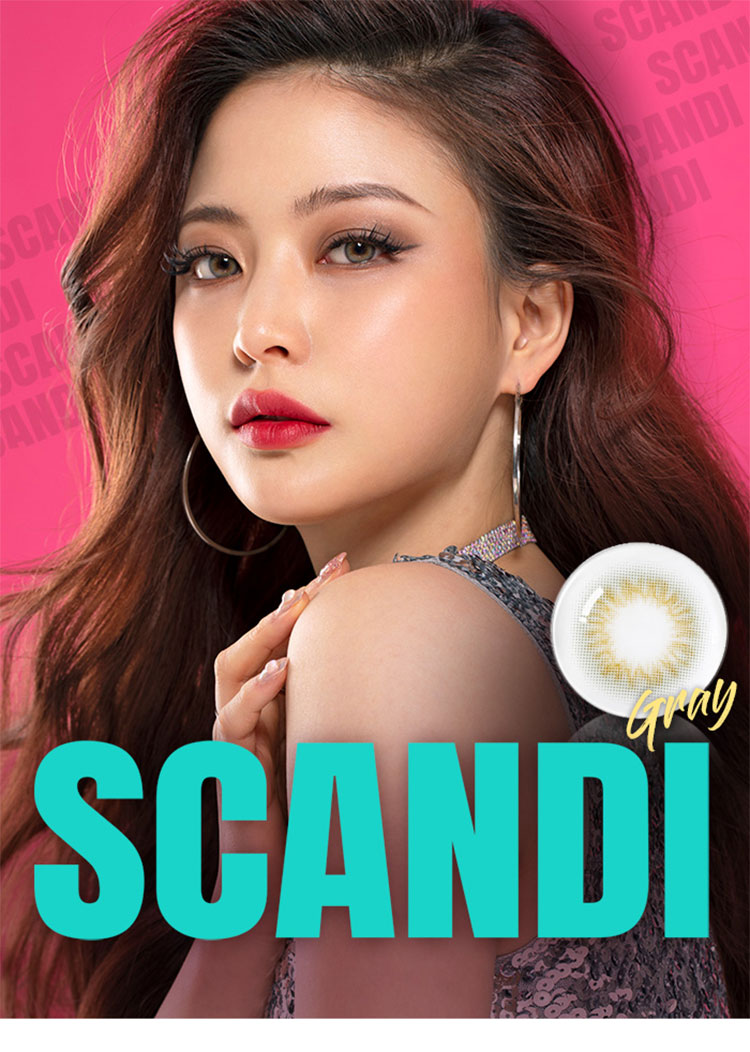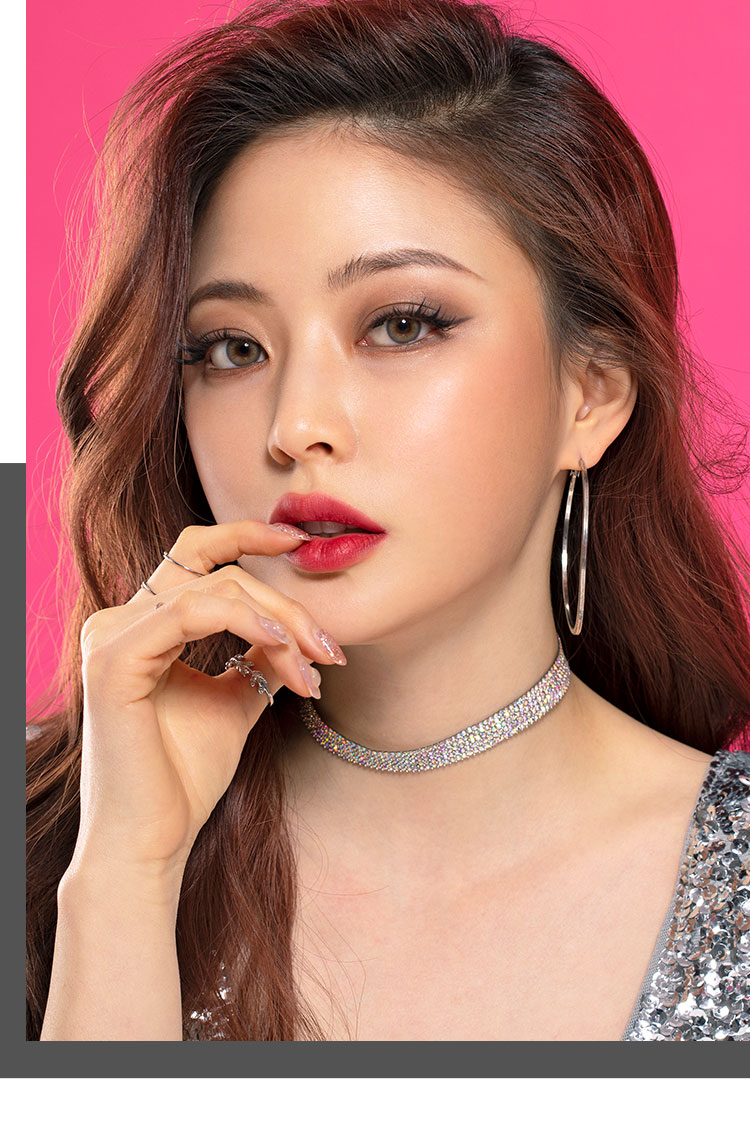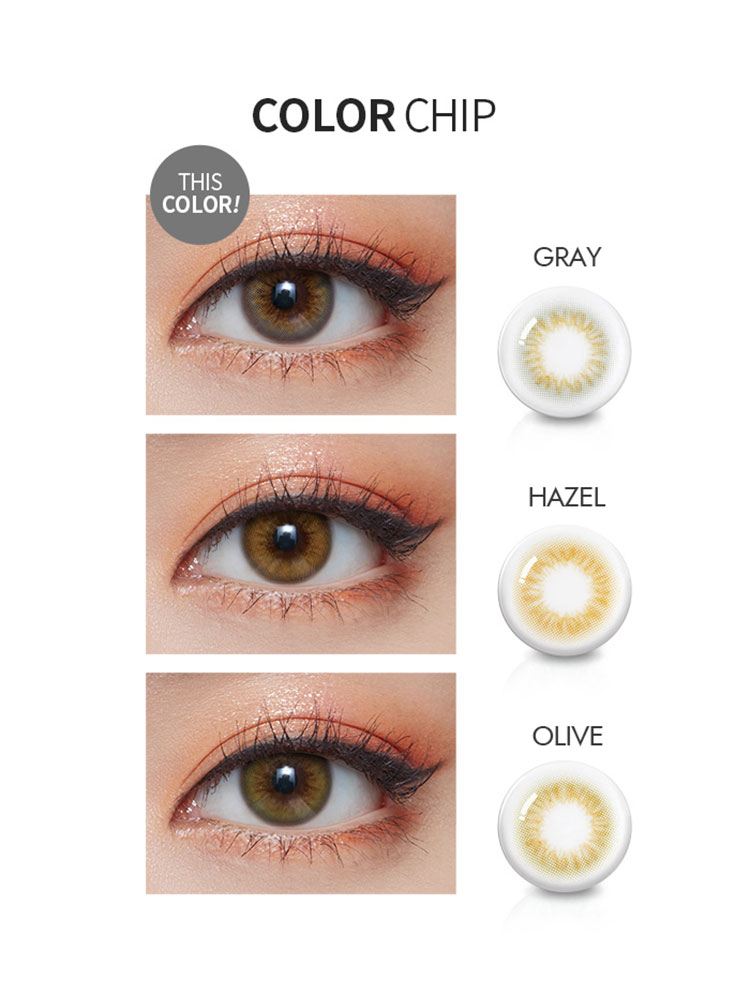 PUSCON
PUSCON is biocompatible and safe so it is used for crafting artificial blood vessels for cardiac surgeries. Unlike Silicon contact lenses, PUSCON has the same molecular structure as our bodies. Therefore, it is safe without side effects even to sensitive eyes. PUSCON is made of water-friendly hydrophilic material. It pulls water from the air to form a solid moisture barrier on the surface of contact lens which prevents evaporation and provides moisture for 12 hours. The moisture barrier of PUSCON helps to keep the lens surface clean by repelling fine dust, pollution, and protein build-up. which reduces protein absorption and suppresses bacterial or biomembrane formation to avoid inflammatory reaction
Keeps moisture with 48% water content
With 48% water content, PUSCON lenses keep comfort and moisture in the eyes even during extended use of the lenses
UV Blocking
UVA causes optochemical deformation of the eye structure, while UVB triggers eye diseases like photokeratitis, pterygium, and cataract. Wearing contact lenses that can block UV lights is, therefore, of great importance.
UV blocking material is integrated into the lenses to protect the eyes from harmful lights including UVA and UVB.
※UV blocking contact lenses do not cover the entire surface of the eye and the vicinity. It is advised to ask eye care professional for UV blocking goggles, sunglasses, or other UV blocking glasses for additional protection.